96 / 384ch Automated Pipetting Systems
Multi Works 600 96 / 384ch automated pipetting system using disposable tips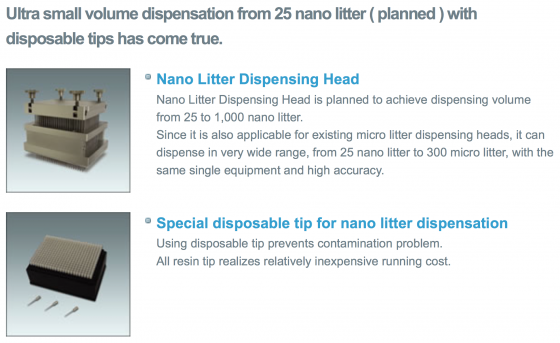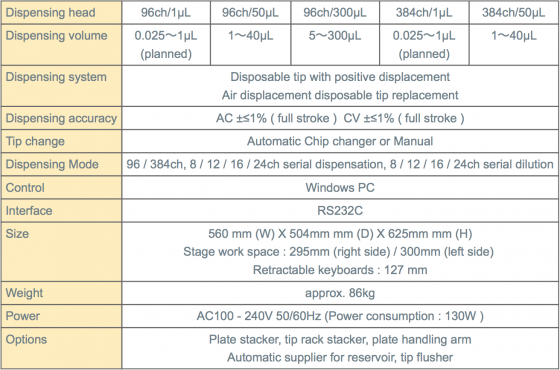 Applicable for 96- / 384- / 1536-well plates
All resin tip realizes relatively inexpensive running cost.
Serial dispensation to 8, 12, 16 and 24 wells and serial dilution is available as well as 96 / 384ch dispensation.
High throughput can be achieved with connecting Multi Stacker 400.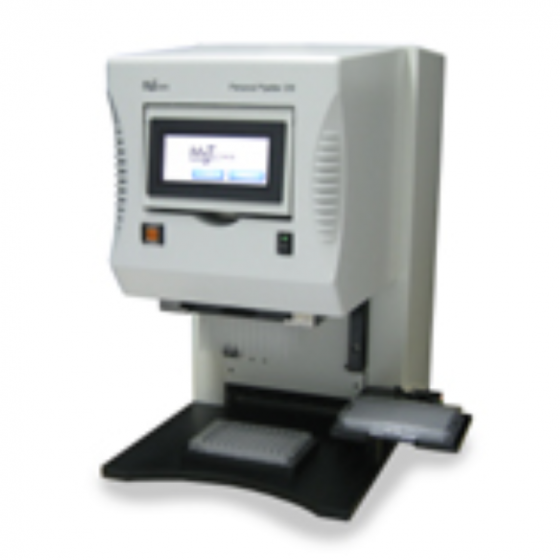 Personal Pipetter 230


96- or 384-channel automated dispensing and agitating system




using disposable tips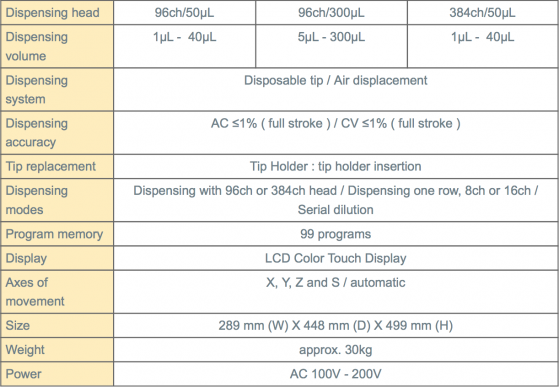 Automated pipetting system with 96 or 384 channels head
Applicable for 96-, 384- and 1536-well plates with changing 96- or 384-channel dispensing head. Various assays such as dispensing from a specimen reservoir to a plate, transferring from a plate to a plate can be processed using top and bottom areas.
8 or 16 channels serial dispensation
Attaching tips only the first row of the head, 8 or 16 tips, row-to-row dispensation, row-to-multi-rows dispensation and serial dilution are applicable.
Connection with a stacker
High throughput can be achieved with connecting Multi Stacker 400.
Space saving
Footprint is 29cm by 45cm. Weight is about 30kg. It can be placed in a clean bench.
LCD Color Touch Display
Color LCD gives crystal-clear images and touch operation makes programing easy.
Teach mode
The system can remember each positions of plates and reservoirs and do pipetting with the memorized nozzle position.
Inexpensive
Manufacturing cost was drastically reduced with designing the machine from scratch, optimizing size and frame structure.